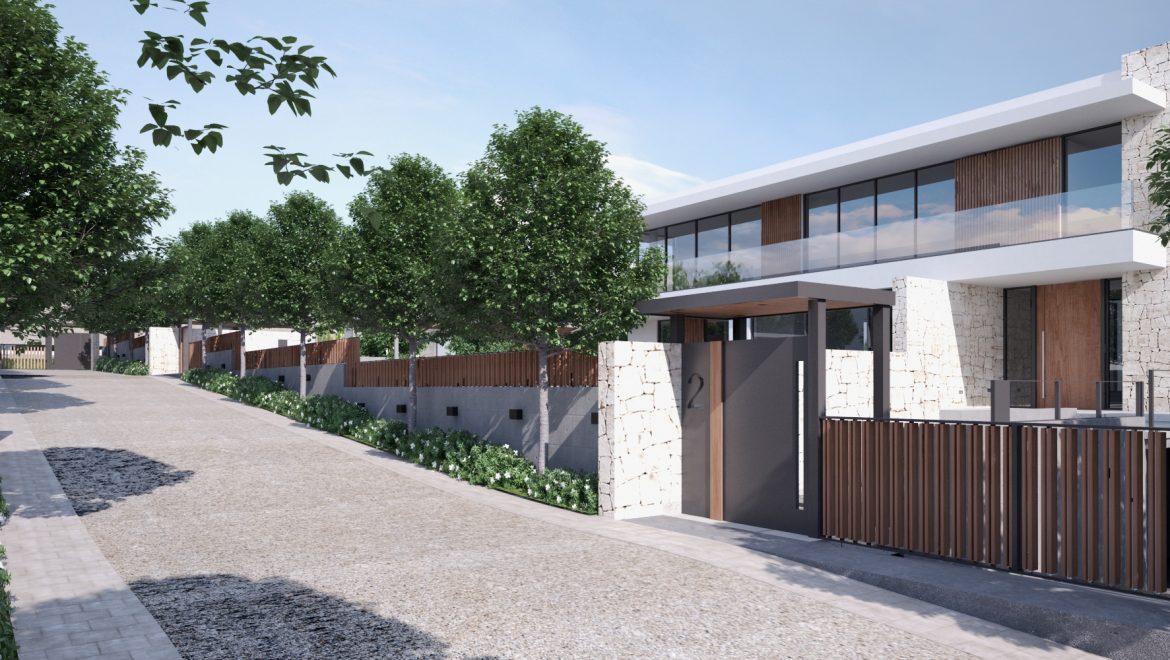 The entrances are found in the back of the houses allowing privacy, while different cuts in the roof allow light and air to enter the buildings
This small residential complex is made out of 3 villa typologies positioned in a delicate hilly terrain . Spatial strategies, materiality and landscaping celebrate seasonality. Interior spaces spill out to a series of open spaces in close proximity with the surrounding gardens. 
The design of this villa uses to its advantage the orientation of the plot as well as the terrain formations, allowing the residence to open up fully towards the pool and garden while the entrance elevation plays with the element of surprise and ensures privacy.
The house, emerges from the natural landscape as a modern single floor volume, re-creating spatial points of exposure and introversion. 
Inner Garden and Pool Area
The waterline in the pool contrasts with the rocky texture of the walls and glass facades as a very natural translation between material interactions