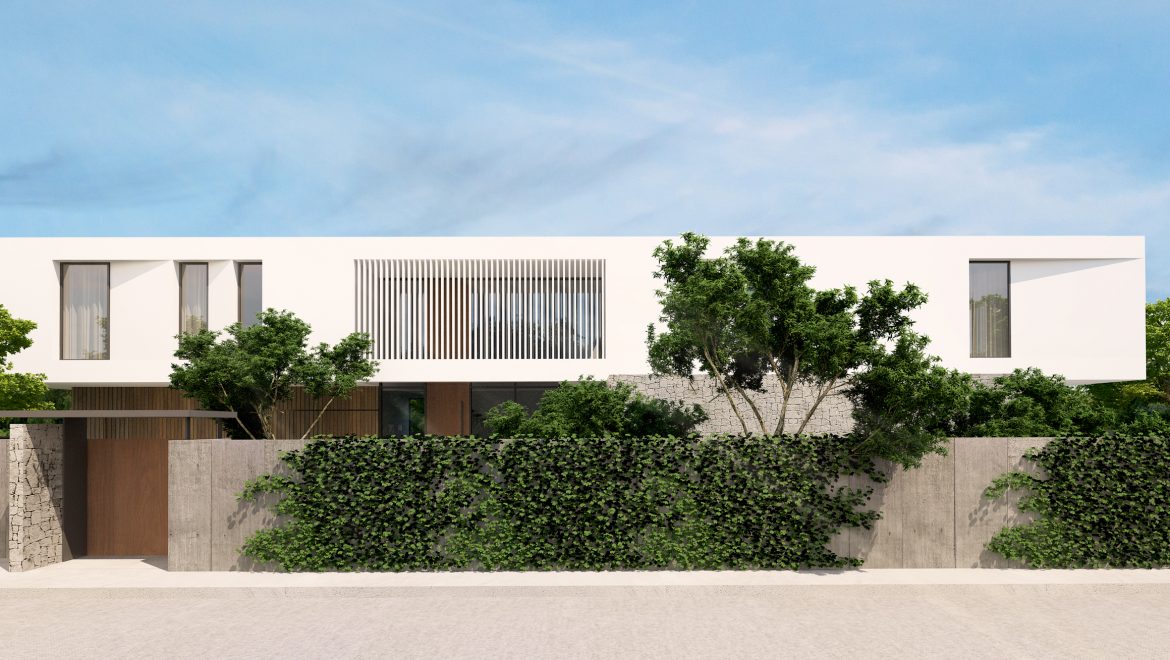 Private Residence in Prishtina
Placed at a developing suburb close to the metropolitan city of Pristina, this house is embraced by a peripheral garden that becomes part of the daily domestic routine
This villa includes the necessary living spaces for the daily routine: a living room, a kitchen, five bedrooms, bathroom and a small play space. At the same time the box also includes fragments of nature all around its perimeter aiming to provide privacy from its neighbouring objects.  
The idea of the enclosed garden as part of the domestic space can be found in traditional architecture the concept of the secret garden becomes an undivided part of the family life.
Location:
Pristina , Kosovo
How We Perceive Space
An atrium entrance
Three simple materials, wood , stone and concrete embrace  the space, while the gigantic door integrated next to the window facade facilitates the light entrance in the hallway.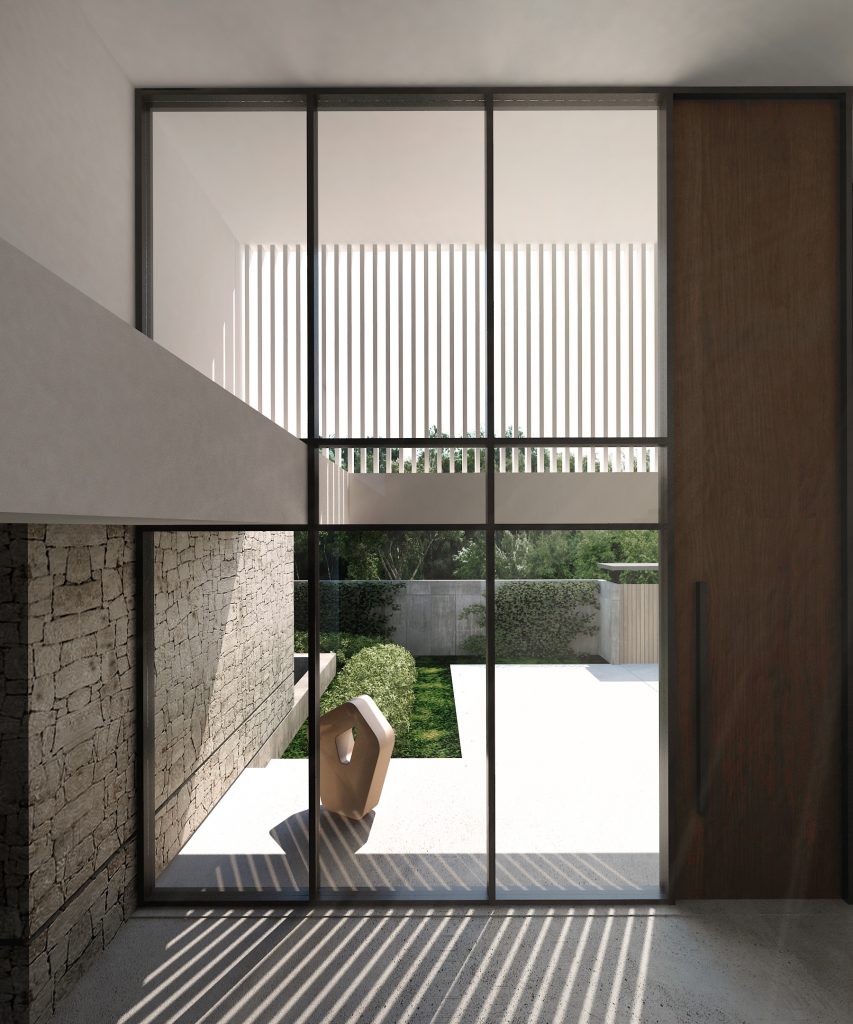 The living room, a simple open space concept, is south facing under a deep horizontal cantilevers that cast shadows over it in the summer. Openings towards the pool and garden encourage cross ventilation.