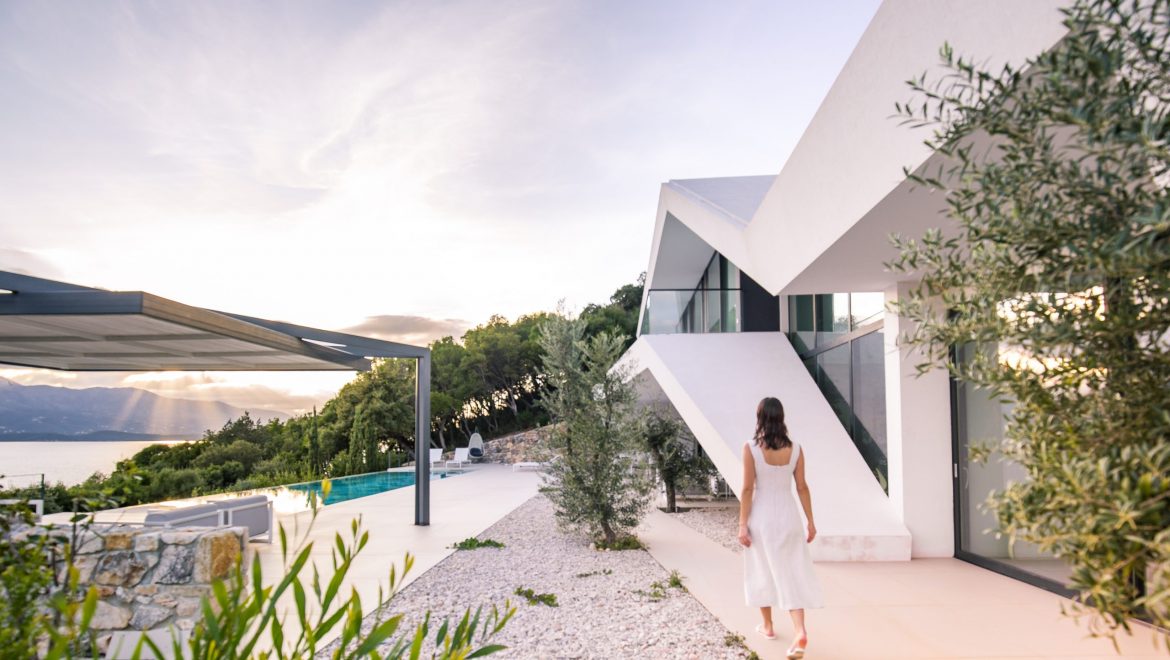 LuxMarine Residence at Kep Merli
The villa lies on a hill in Kep Merli , Ksamil with panoramic views to the Ionian Sea and the lush vegetation of the adjacent downhill slope.
Leaning against the rocky hill of Kep Merli , adapted to the landscape and built with natural materials, this residence has an Z shape, protected from the north winds and views onto the sea on the south. The project succeeds immersing the building into the environment. Use of local materials, exploitation of the view and protection from the weather factors provide comfort for the residents. 
Client:
Boiken Developments
Location:
Ksamil , Albania
Services:
Construction, Project Development, Architecture
Simple Natural Lines
Walking on water effect
The 20 meter infinity pool lies horizontally, extending its visual play towards the seafront view. All this creates simple natural lines that blend within the greater natural picture.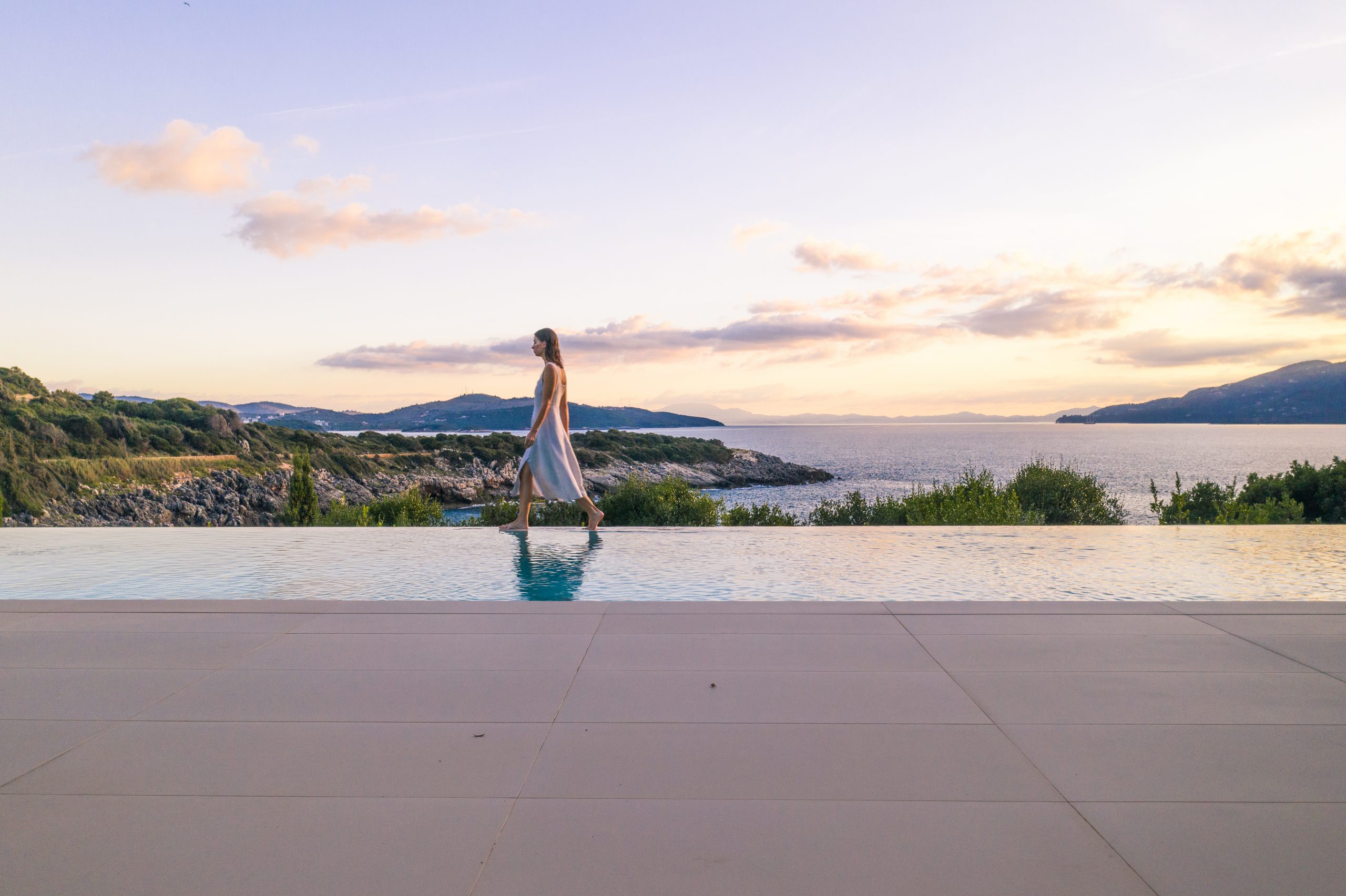 The interior is thought as a continuous and fluid space, where from any point you can obtain the surrounding panoramic views. A double height space serves as a connection between the two floors and acts as an in-between area, an inner garden with olive trees that gives the home a larger scale and creates the feeling of being inside-out. Day areas and recreational spaces such as SPA and a Home Cinema are located on the ground floor, while 4 bedrooms are situated on the first floor.
The entrance and inner garden are surrounded by Mediterranean vegetation as the connection to the landscape is emphasized by the 2-sided transparency.