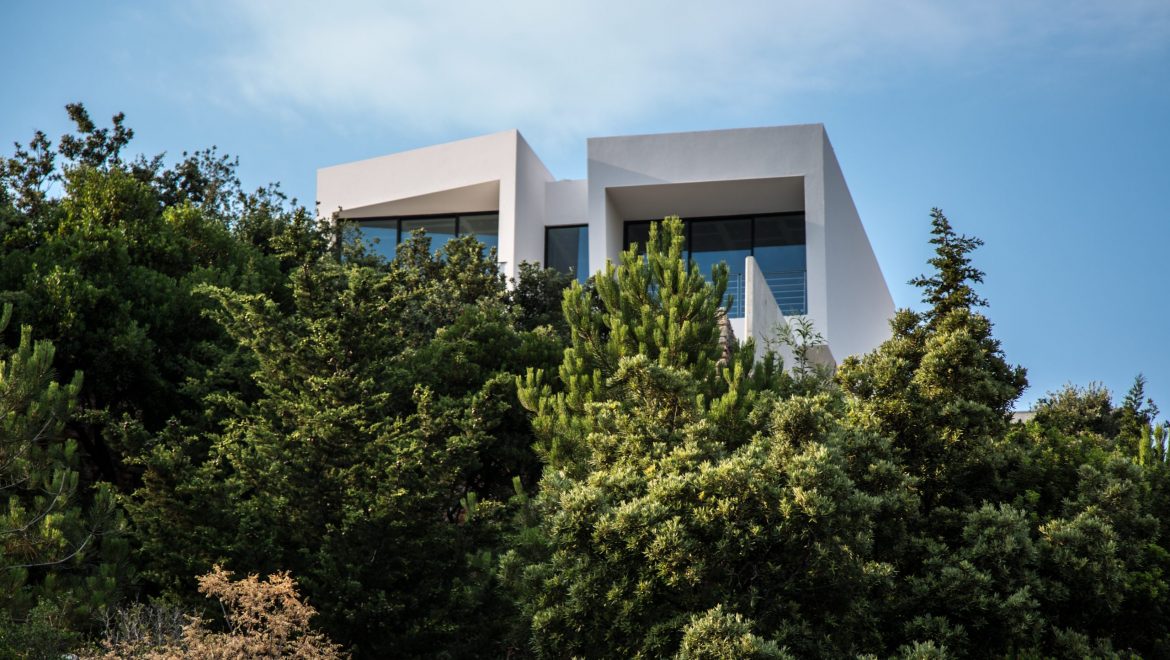 Marine Villa at Kep Merli
The villas are thoughtfully placed and designed to create a sense of community as well as the feeling of sheltered autonomy.
The residential collection of Marine Villas emphasizes a sense of clarity and serenity of the surroundings as they create a rhythm and a harmony which, into the existing landscape.
Client:
Boiken Developments
Location:
Ksamil , Saranda
Services:
Construction, Project Development, Architecture
Designed in 2 floors, the entrance is always in the upper level, the only floor above the ground, while the other is partially underground and entirely opened to the garden and the breathtaking view in the front.
The

use of raw materials around the pool (stone, exposed concrete, wood and steel) intensifies the feeling of outdoor living in a natural.
The roughness of the materials is combined with an elegance in the handling of the details, creating a simple, yet warm and gentle environment totally connected to nature.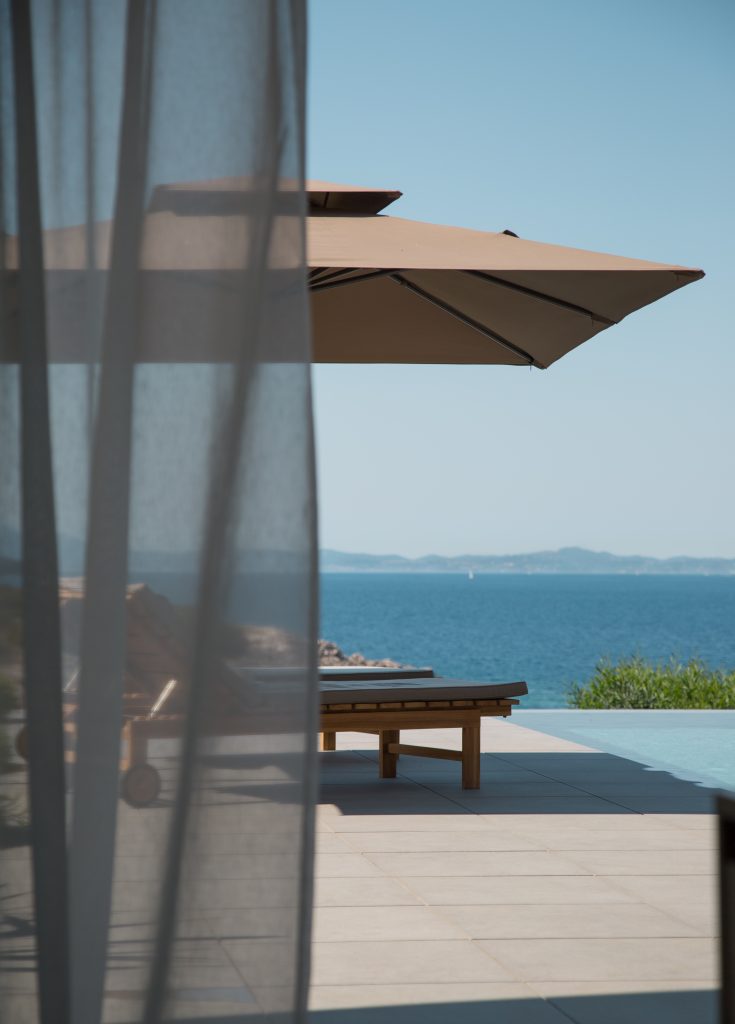 The villa is characterized by an open plan, where functional areas harmonically interact. Fully retractable glass doors open onto extensive terraces, while high ceilings and generous windows maximize the exposure to natural light.
The direct access to the private beach can be observed from the infinity pool enhancing so the feeling of privacy.