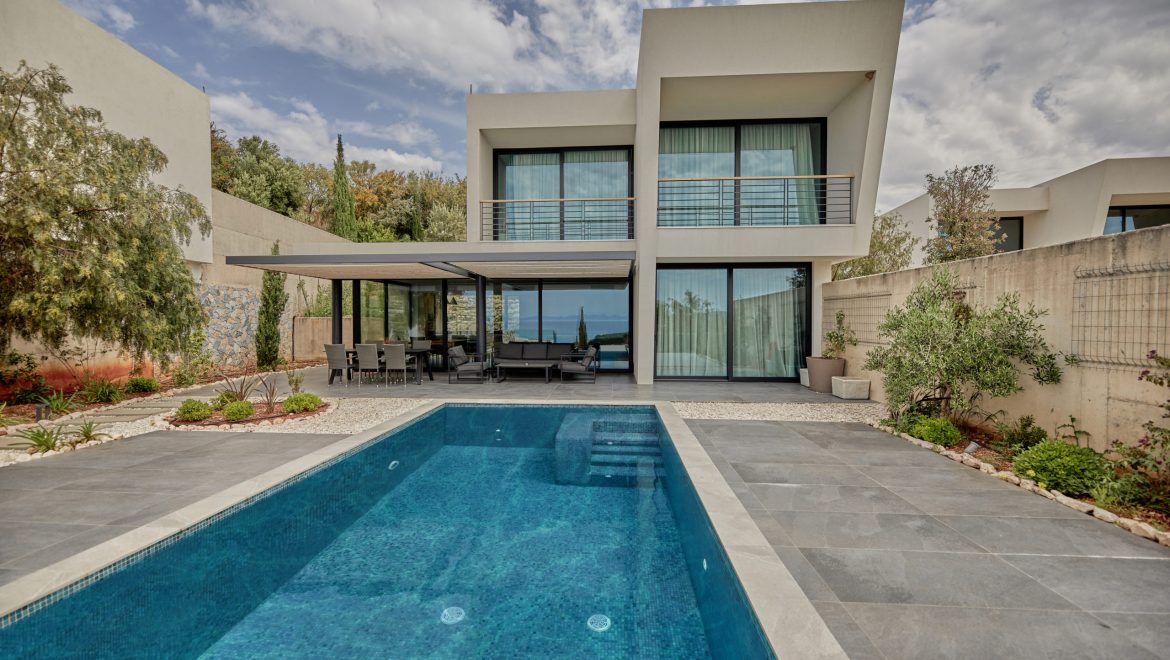 The villas are thoughtfully placed and designed on the second row of the Marine Residence creating a sense of community as well as the feeling of sheltered autonomy.
Constructed nearby a UNESCO-protected national park, 3km from the ancient city of Butrint and 7km from the touristic city of Saranda, the Kep Merli residential collection echoes the modern Mediterranean architectural style. There are 9 Marine Type B Villas in the resort that enjoy unobstructed sea views from all living spaces. 
Client:
Boiken Developments
Location:
Ksamil , Saranda
Services:
Construction, Project Development, Architecture
Unobstructed sea views of the Corfu Island
Designed in 2 floors, the entrance is in the front lower level. Following the stairs to the pool level the entire secluded garden opens up as well as the breathtaking view in the front of the villa.
Private Pool and Garden
Private Beach accsess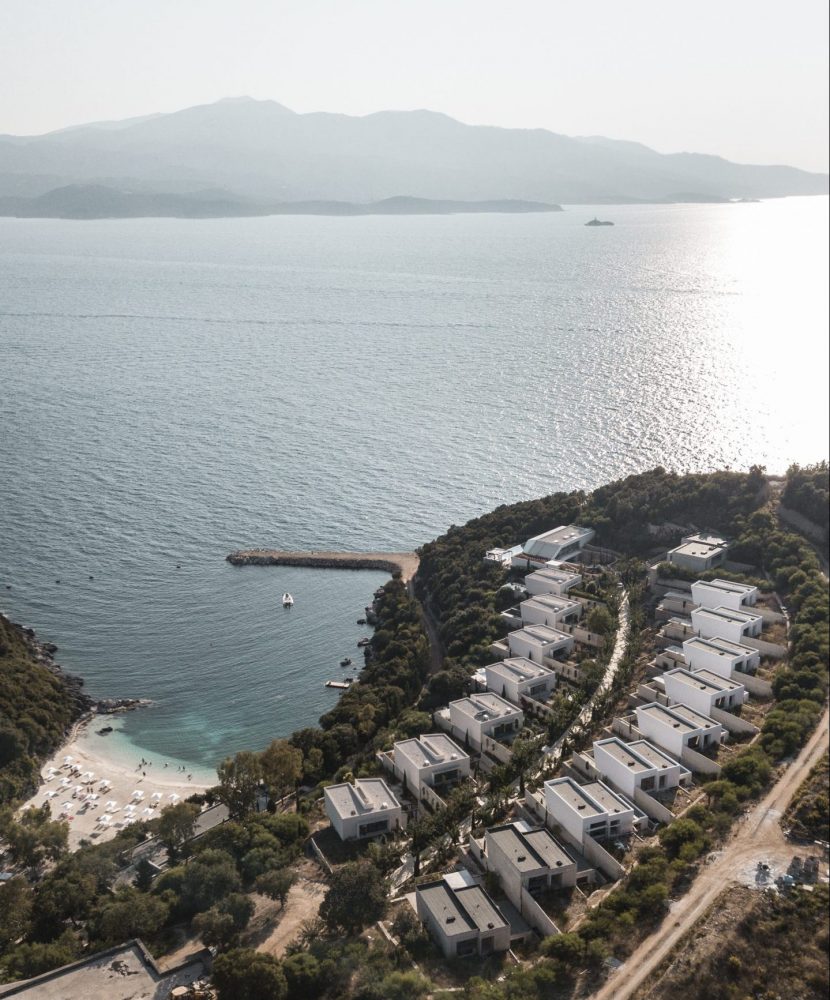 The villa is characterized by an open plan, where functional areas harmonically interact. Fully retractable glass doors open onto extensive terraces, while high ceilings and generous windows maximize the exposure to natural light.